Business
sales and marketing
business ideas
How to Open a Restaurant in India
This program is open to all merchant business owners, chefs and cooking enthusiasts who are thinking of starting their own food business online - specially opening a restaurant in India. If you want to learn how to sell food online, read the full article as we discuss all the essential steps to starting your own food business.
India's online food delivery market is expected to grow at a CAGR of 28.9% between 2022-2027. Keeping in mind the uncertainties of COVID-19, we are continuously monitoring and assessing the direct and indirect effects of the pandemic. This information is included in the report as a significant contributor to the market. The Indian restaurant market is one of the most dynamic in the world. According to a report by the National Restaurant Association of India (NRAI) and Financial Express, it is expected to reach 5.99 lakh crore INR by 2022-2023, with a compound annual growth rate of 9%. Despite the difficulties and challenges that restaurant owners have faced in recent years, opening a restaurant in the near future will bring many new opportunities for aspiring restaurateurs.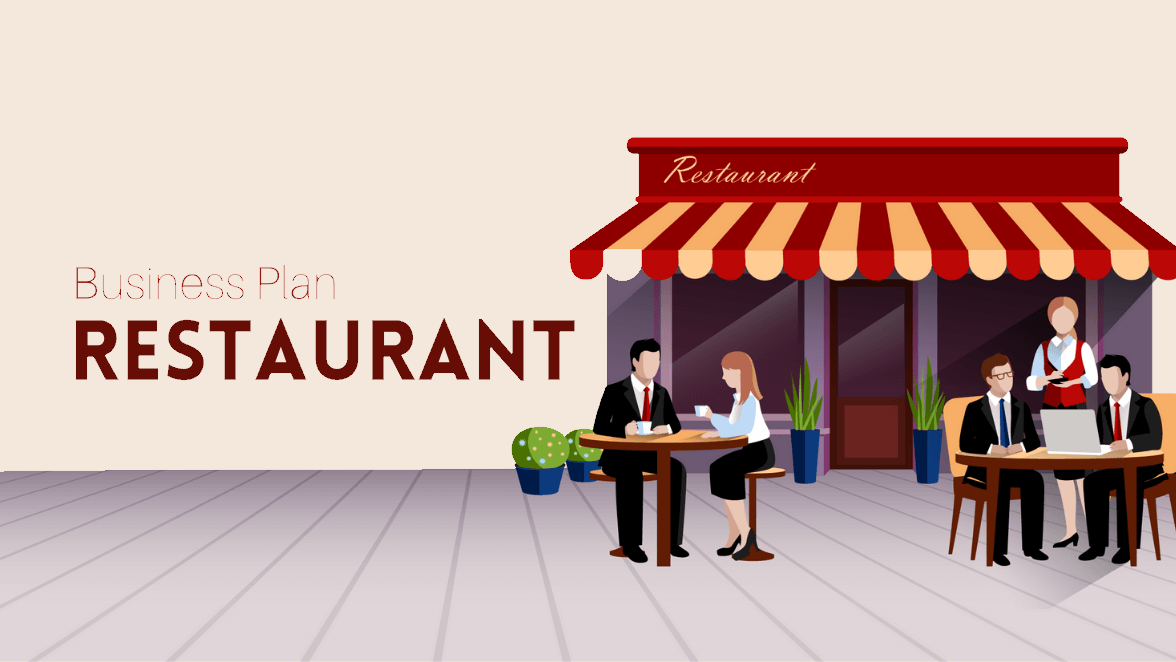 How to get Started with the restaurant business Plan
Choose the type of restaurant
Before you obtain cash, consult with experts, or even raise your fingers, you should consider "What would the service style of my restaurant be?" The response will have an impact on all subsequent phases as well as your business.
Depending on your vision and available funds, you can choose from the following options:
Cafes
Bakeries
Food carts and track
Restaurants that serve fine dining
Restaurants that provide casual fare
Next is the concept. Whether local, traditional, continental, or chef specialties, the success of a restaurant operation is typically influenced by local culinary palettes and preferences. Pop culture, art, and sports are also sources of inspiration.
Once you have decided on the style and concept of your service, think about the interior and menu. All four must match the service style, concept, menu, and design. For example, a traditional South Indian restaurant should not hang old movie posters on the walls. However, this poster will easily fit in any Bollywood-themed cafe.
To achieve growth during Covid-19, interior design plans should consider practices such as social distancing. In other words, your onsite customer journey should include minimal face-to-face interaction. In addition, seating arrangements must allow at least 2 meters between tables.  However, starting a dark kitchen can skip this crucial stage almost entirely. Dark Kitchens is a pure online restaurant with no premises. It's basically a fancy term for a passionate cook who prepares meals in his kitchen and sells them online.
Opening a dark kitchen is a good option as the set-up costs are so low that I prefer to order online.
Estimate the cost
Like any business, running a restaurant involves a certain amount of expenses. Before starting a business, you should thoroughly understand the operating and installation costs. Regardless of your business type, you incur costs such as:
Food costs: This is not one. You need ingredients to make a dish. Ideally, your food costs should be about 30% of the price of your food. Connect with reputable suppliers to reduce costs and ensure a continuous supply of food ingredients.
Labor costs: You have to pay your own labor to run a business, right? Yes, labor costs are a big part of your total costs. In general, teams with more skill or expertise will cost you more. Review your offers before hiring. If you run a fine dining restaurant, you need chefs with many years of experience. If it's a roadside restaurant, you still need competent staff, but it may not be a crème de la crème restaurant. More information on hiring staff will be discussed later in this article.
Rent: When renting, calculate your operating costs, including rent. The closer to the busy part of the city, the higher the rent. Equipment: Buying the right equipment and maintaining it regularly will increase your total costs.
Licensing and Legal Rights: To run a business in India, you need government permission and permits (Business License and FSSAI). This is not free and renew
Marketing: The Indian restaurant industry is quite competitive and customer loyalty is not easy to win. You need a decent marketing budget to stay ahead of the competition.
Fundraising ideas
Starting your restaurant business is an expensive affair. According to some real owners, the cost to set up a medium-sized Indian restaurant can range from 15 lakh to 1.6 crores depending on location, menu, and other factors.
To collect such an amount, use one of the following methods (or try multiple methods at once):
Self-funding: If you can invest your own money, you are in luck. You've just jumped over one of the biggest hurdles without too much of a headache. By and large, that is not the case. Fortunately, there are other ways of raising funds/loans. Many banks offer loans to prospective business owners and entrepreneurs. The process involves a lot of paperwork and they are looking for reassurance.
Investor funding: Investors sometimes fund restaurant businesses. When you have a track record of running successful businesses, it's easier to make money. However, investors are very cautious about their investments. Expect a lot of questions and some loss of freedom if you go this route.
Crowdfunding: Crowdfunding platforms are great if you have a good story. Many restaurants with interesting themes or stories (for example) have managed to raise thousands of funds on platforms like Kickstarter, Impactguru, and Crowdfunder.
Requirement of licenses for an Indian restaurant
To run your business smoothly and legally, you must have a license and pay taxes. Yes, that's a lot of paperwork. But you can get your license quickly if you know where and how to apply.
License FSSAI 
For any type of catering business in India, including dark kitchens, the FSSAI license must be the first one issued. Having an FSSAI license means your business meets government food safety standards. The FSSAI has three types of licenses.
FSSAI Registration
For very small food businesses with an annual turnover of less than 12 Lakh. State Registration: For small and medium restaurants with an annual turnover of 12 lakh to 20 crores. Central License: For large restaurants and food chains with more than 20 crores yearly.
You can register on the Foscos portal with Form A or Form B and other self-attested documents.
Business / Health License
You can apply for a business/medical license from your city government or local health department. It will cost you around 500-50,000 INR  depending on state regulations and other factors. Usually, you have to wait up to 60 days after submitting the form. City companies can close restaurants if you don't have or renew your permit. It's important that you update your permit every year.
Restoration License
Under Indian law, any place that provides food and drinks to the public is a restaurant. Since food service businesses of all sizes are by definition restaurants, they must have a restaurant license. How do you have it? - Start by registering on the official website of the State Police. Then submit your documents. In the final step, you must go to the  Commissioner of Police to verify your application.
NOC: Fire Department
A fire department NOC ( No Objection certificate) is essential for any food company. . This ensures that the aforementioned food company does not overlook fire safety issues.
This certificate is free of charge.
All you have to do is register on your state fire department's website and submit documents. Once you have the fire safety measures in place, the department will provide the NOC after the inspection.
GST
Like all businesses (with more than 20 lakh turnover) you have to register for GST  as per Indian government regulations. In just a few easy steps you can register your restaurant for GST online. Usually will be sanctioned within 5-7 days without too much paperwork.
In addition to these licenses, depending on your area of ​​business, you may be able to apply for other licenses such as a liquor license, elevator license, music license, and more.
Hire Employees for Your Restaurant Business
The Indian restaurant sector is a subset of the service industry. Your success, like that of any other service-based firm, is dependent on your employees and customer service. However, 41% of Indian restaurant operators struggle to find qualified candidates. Fortunately, with good planning, you can make things easy on yourself.
Begin your hiring process by determining the roles you wish to fill. Most businesses should hire for the following positions:
Restaurant manager: Your restaurant manager will oversee daily operations, mediate disagreements, and maintain the seamless operation of your business. This individual will be the most essential. The ideal candidate will have at least some Indian restaurant management experience.
Cooks/chefs: Food is the star of the show in your industry. And it is your chefs/ cooks who will make your customers fall in love with your menu. An excellent cook, like an artist, adds his or her unique spin to the recipe and makes your dishes mouthwatering. Chefs/cooks should be passionate, skilled, and strong team players whether they work at a high-end Indian restaurant or a food stall.
Serving/delivery personnel: Your consumers will engage with your serving/delivery personnel the most. You require someone who can work under pressure while remaining pleasant and professional.
How do I hire?
There are various methods you can use to attract the ideal candidates. In the beginning, good old-fashioned newspaper ads with clear job descriptions worked effectively. You also have access to social media. Please feel free to publish your job openings in the foodie and job seeker communities. Be honest about your employment expectations and benefits. You may even organize a social media campaign.
Referrals are another excellent technique to find great prospects. Ask for referrals if you know someone who works in this industry. There is always an ex-colleague or a buddy who can take over. Hiring an agency can sometimes work wonders. They can identify suitable candidates from their extensive network and submit them for interviews.
Identify your Customers and decide on the menu You want to list Online
If you want to sell food online, try to find a niche that will help you build a solid clientele. When determining your niche, you must consider your target audience. Food is an extremely diverse market, and assuming that everyone is your customer will not help you please them. We've compiled a list of food-related businesses that you could start.
As a result, before proceeding, you must select your target audience. For example, the food menu you will provide for the younger crowd will undoubtedly differ from the menu for children. As a result, you must decide which types of clients you will accept.
Then you can look at trendy food trends like plant-based diets, vegan goods, and artisanal food items. Several niche options include:
Customized sweets and exotic cuisines
Fair-trade, natural, and organic foods
Dietary food (gluten-free or dairy-free)
Artisanal, small-batch, and exquisite foods
Religious and ethical foods (vegetarian, non-vegetarian, vegan)
Taking care of delivery and Logistics: A good meal delivery service has always been a key factor in the success of any restaurant business. However, after the Covid-19 outbreak, customer preferences further evolved toward online delivery. No wonder companies like Zomato and Swiggy have seen massive growth in 2020, even after nearly a year of lockdown.
If you want to thrive in this "new normal", you'll need to upgrade your entire distribution system.
Plan your deployment strategy: A robust deployment process begins with a well-thought-out plan. The first thing you want to find out is which item you want to deliver. Some foods can spoil or become rancid relatively quickly. These should be removed from the delivery menu. The area you want to cover is also important. If you go too far, you run the risk of not being profitable. Answer yes only if the price covers all costs and is at least profitable.
Hire a Delivery Team: Setting up your own delivery team is a great option. You have full control over who, when, and how your food is delivered. You pay your team a fixed salary, unlike other delivery services where you have to pay with your sales. Hiring a delivery team is very easy. Advertise on paper and post requirements on social media. But remember to do a background check before handing out the letter of appointment.
Partnerships with delivery services: Most catering establishments, at least initially, cannot afford to have a large delivery team. Working with a shipping service provider can work very well for them.
Swiggy and Zomato are the most popular options. However, in our opinion, it has a major drawback. Both companies charge a commission of up to 25% on each sale. Such high deductions per sale do more harm than good, especially during these difficult times. Even FRAHI had to appeal to both Swiggy and Zomato for lower fees.
Marketing: Barriers to entry into gastronomy are low. Anyone anywhere can start a business. This makes the   Indian restaurant business very competitive. It's important to stay on your customer's radar. And to make this happen, he needs a solid online marketing strategy more than ever. Regardless of whether you are in a big city or a Tier 2 and Tier 3 city. why? Because people are less likely to date now. More importantly, he has 622 million internet users in India, 77% of whom live in Tier 2 cities. Online marketing starts with an online presence. Hire a developer to create a website for your business. However, it is expensive and you need to find a competent developer first. Or you can choose the easier way - use the OPe app. With QPe, you can set up a website where users can place orders, track orders, and pay through secure payment gateways. And you can do everything yourself. No prior technical knowledge is required.
Key features of a thriving Restaurant
A menu that entices clients is the most important driver of an Indian restaurant company's success. Tasty cuisine with a distinctive twist, presentation, and hygiene- these are the elements that keep your customers coming back for more.
Nothing transforms one-time visitors into repeat customers like excellent customer service. Customers will sometimes spread the word after having a positive encounter.
As a result, you should concentrate on providing excellent customer service. Your employees are quite important in this situation. Service personnel who are kind and professional are valuable assets.
A well-planned marketing strategy will make your business stand out from the rest. With creative advertising, customers will take notes and remember your business every time they order something.
No one likes to pay for poor service. At the same time, if the price is too good compared to the truth, the customer psychology is always hidden with skepticism. Successful businesses are at the forefront of finding balance. Their customers feel like they got what they paid for.
A restaurant's ambiance directly influences the customer experience. Especially if you run a themed Indian restaurant or cafe. Just keeping your facility clean and tidy can earn you important customer experience points.
CONCLUSION
That concludes our comprehensive tutorial on how to start or open a restaurant business in India. The restaurant industry has traditionally been one of the most profitable. Opening a restaurant in India requires proper planning and dedication to execution for long-term success. Before starting your restaurant business, be sure to research your target audience, the area where you plan to operate, and the necessary rules and regulations.
Opening a restaurant takes a lot of planning and patience. However, with the right support and resources, you can easily take advantage of the many opportunities the food industry offers. Get started on your new restaurant project with this business recipe. Things have changed dramatically as a result of the covid-19. But that doesn't mean you can't make money. Just be aware of the new changes and keep up with the new reality, and you will be successful.