12 Unique business ideas in 2022
Coming up with good business ideas can seem daunting, but with a touch of planning and preparation, you'll easily start a small business to supplement your income. E-commerce Solutions technology has made it incredibly simple for businesses to go online with just one click. There are numerous websites and applications that allow you to create an online store in a matter of seconds without any prior technological experience. Alternatively, you'll become a dedicated boss. Maybe you have already got an idea for the business you want to start. But maybe you're ready for a replacement venture, excited about your idea, but trying to find direction.
In 2022, the Indian e-commerce market is predicted to grow by 21.5% to succeed with $74.8 billion.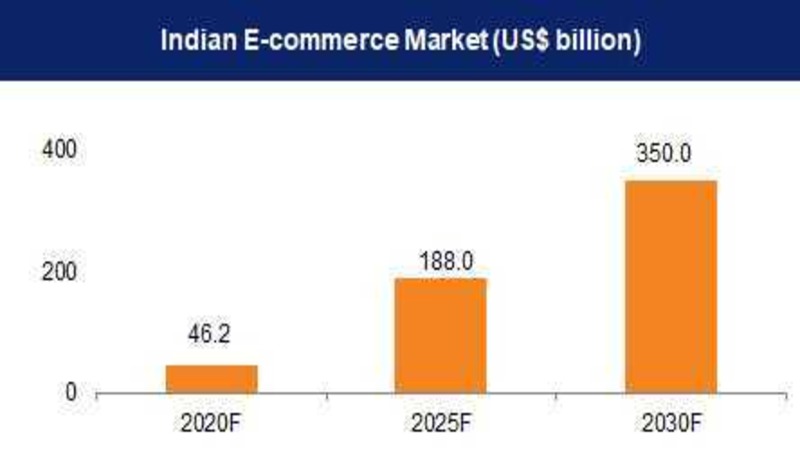 (Image Source: https://www.ibef.org/industry/ecommerce) 
E-commerce has changed the way business is completed in India. India's e-commerce market is projected to grow from $46.2 billion in 2020 to $188 billion by 2025. it's expected to reach $350 billion by 2030. India's e-commerce market is projected to reach $111 billion by 2024 and $200 billion by 2026. Much of the industry's growth is driven by the proliferation of the web and smartphones. The amount of internet connections in 2021 has increased significantly to 830 million through the Digital India program. About 55% of all internet connections were in urban areas, 97% of which were wireless connections.
Best ideas to boom your retail business Online
Handmade crafts:
The web has made it easier for artisans to turn their craftsmanship into a profitable business. Unlike retail merchants who work with suppliers, you'll have a foothold in online selling with a list of various items that your customers won't find anywhere else. As a result, you'll be ready to charge more for your creations as you can modify your prices in your online store anytime you want.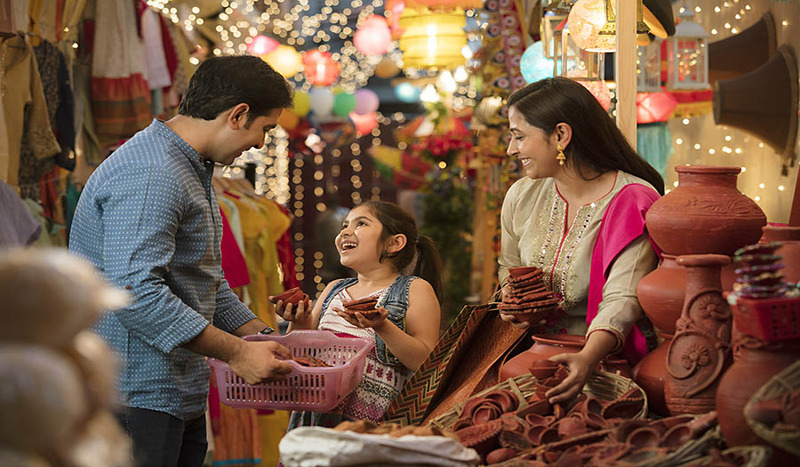 Event/wedding planner:
Weddings are timeless. Whether the economy is booming or during a slump, there's always a market for weddings. Furthermore, weddings range from "big fat Indian weddings" to very private gatherings. To place things in perspective, the Indian wedding market was estimated to be around $50 billion (around 33,000 crores) in 2017 and is growing at a rate of 20% per annum. This presents an enormous opportunity for wedding planners who can ensure wedding themes, planners, decorators, and caterers are in situ, and also flawlessly plan and organize the entire wedding ceremony. It requires initial capital investment for workers, logistics, and arrangements, and a variety of small business loan options are available. While the initial investment is low, the returns on investment are substantial because the business grows.
Boutique, Salon, Spa, etc:
Services connected to grooming, fashion, and private hygiene are always in demand. If you concentrate on selling and brand alliances after making the initial investment in the shop and raw materials, you're quite likely to turn it into a successful business idea. For this, a little business loan is easily obtainable. The instant is now if you're interested in starting your own business and working for yourself.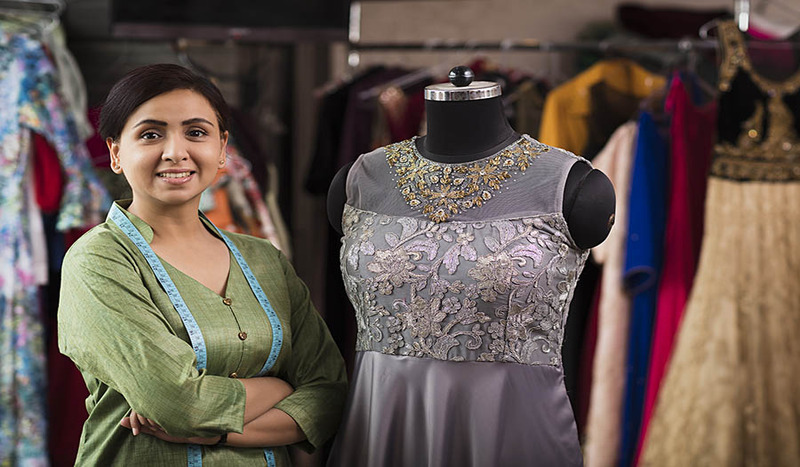 Dropshipping:
Starting a drop shipping business may be a great start to entrepreneurship. you'll sell products to your customers, set your own product prices, and market your own brand. you do not even have to pay for inventory until it's sold to an actual customer. If you've got the drive, you'll build a successful brand.
And if you are still hesitant about starting an online business, it'd help to know that global e-commerce sales in 2019 were nearly $3.5 trillion. So, if global e-commerce statistics are any indicator, starting a web business has become an increasingly profitable option these days.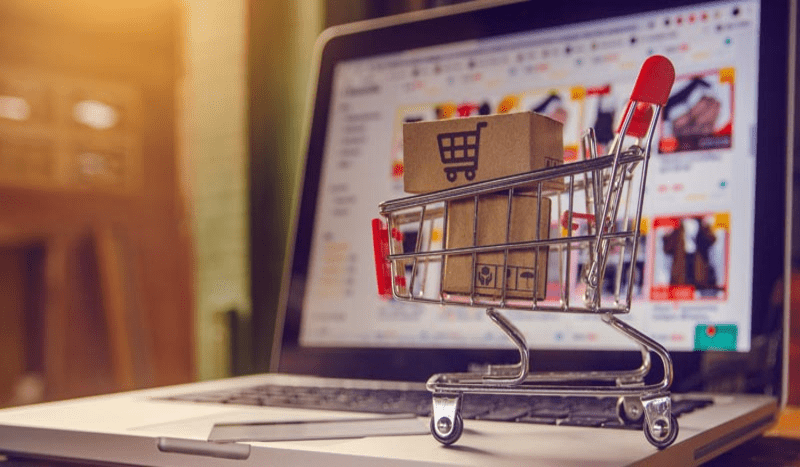 Print on demand:
Print on Demand (POD) involves selling your own custom designs on items like phone cases, mugs, and t-shirts, but you do not actually print the artwork. Instead, you're employed with suppliers who print your design onto the product. They even pack and ship items to your customers, so you do not have to worry about logistics. In addition, you simply pay when you have sold the product. No sale equals no cost.
One of the fastest ways to get started is to create a QPe store and install a POD app like Printify. In terms of selling, partnering with Instagram influencers to market your POD posts is an effective way to reach an audience.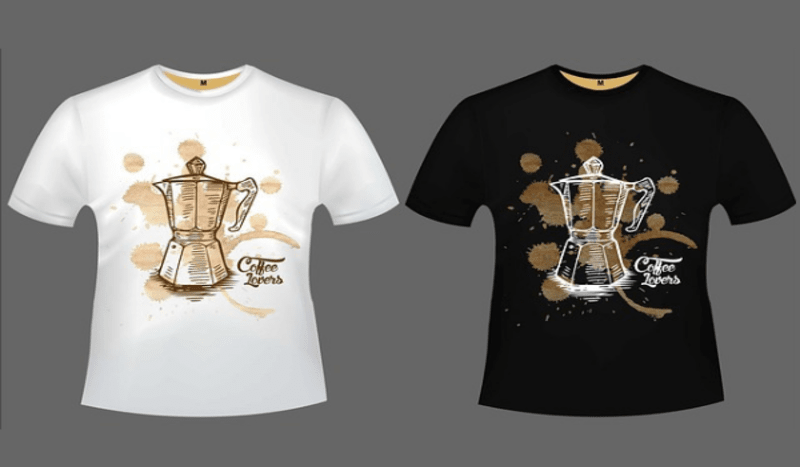 Cloud kitchen:
There's no end to the list of people who are struggling to find the time to cook healthy and nutritious meals. This has led to the increase of takeout businesses, offering all kinds of culinary options. you'll capitalize on this trend by starting your own takeout business in your city, state, or neighborhood.
Contrary to popular belief, you do not need to invest in the design of a large commercial kitchen. The shared kitchen is enough for a food service business. These places are usually provided with essentials and can be rented by the month, day, or hour.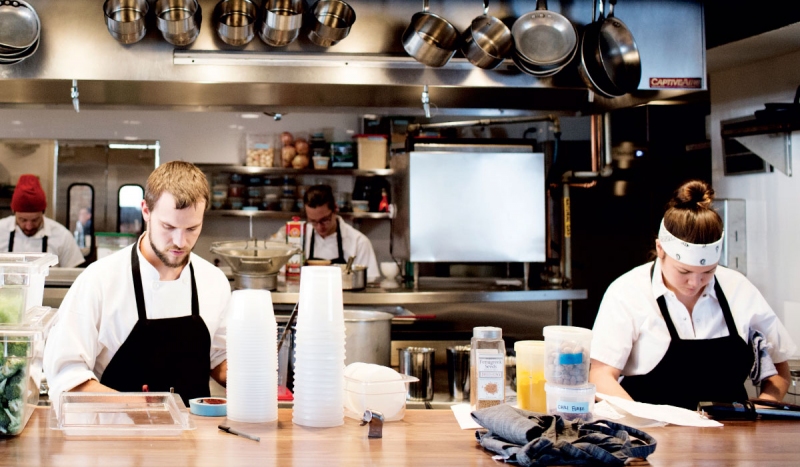 Natural beauty products:
If you've got a knack for making soap bars, making drinks, or cooking specialties, then a craft business could be perfect for you. Not only does it provide an excellent creative medium, but it also can easily scale as information about your business goes viral. a number of the most profitable homemade products include agricultural products, beauty solutions like cosmetics and soaps, and accessories like jewelry. The ingredients and raw materials that are relevant to your work must provide a sustainable return on investment. Create an online store at QPe app and sell beauty products online.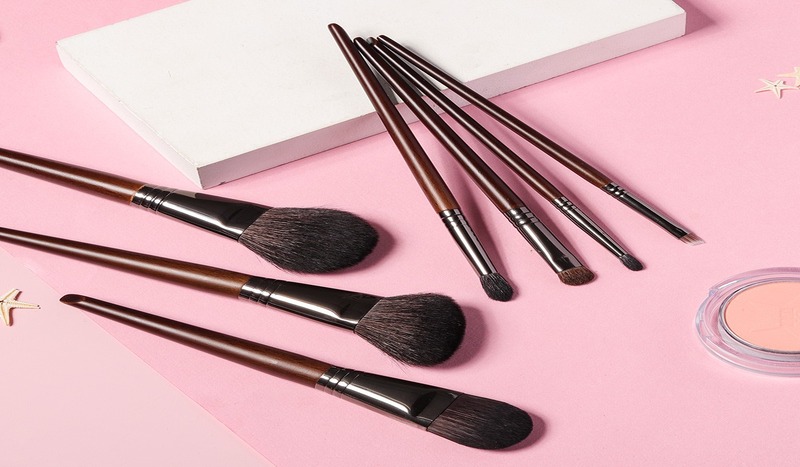 Tattoo studio:
Talented individuals can make small fortunes by opening their own tattoo parlors and establishing themselves within the industry. Some people travel the planet to get tattoos of their favorite artists. a substantial initial investment is required. they need to have a QPe-like website or online store that allows individuals to book online. ensure you are using predictable risk management. you would like a deeper understanding of how to prevent the health risks associated with inappropriate tattoos and body piercings.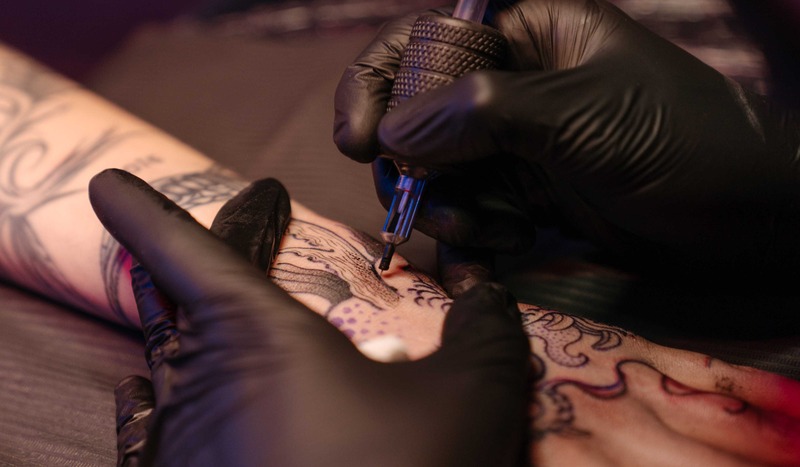 Stationery & Book Store:
Stationery is usually in demand, whether at college or at work.  The simplest place to run stationery or bookstore is always near your school or business. Your chances of getting more trades and making big profits are very high. This business requires no investment and no special skills. With just a few clicks your customer can reach you and connect with you through an online store just like dmart online and big bazaar online store. You can also sell stationery online with your own branded e-commerce store and increase your sales.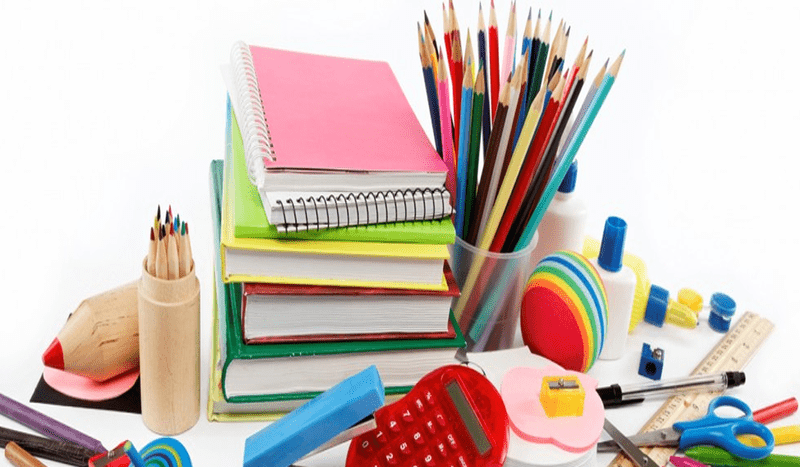 Love baking and feeding others?
Look no further than this business idea.: It's amazing what proportion baking can translate into different types of profitable business ideas. Begin earning extra cash by kneading flour, mastering the oven, and satisfying everyone's appetite. While some experts have made baking their sole "bread and butter," you do not need to quit your day job just yet to pursue this business idea.  counting on your experience, you'll start small, like perfecting grandma's nostalgic cookies, before getting to offering exquisite artisanal fare.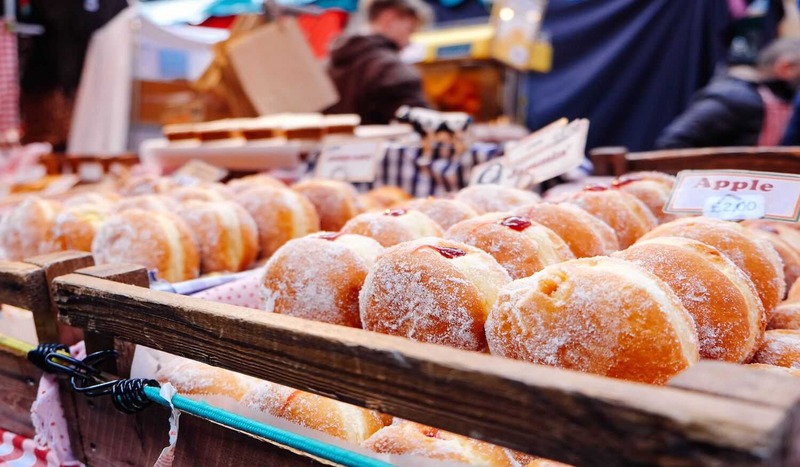 Being a Taskrabbit Handyman:
If you do not care about other people's chores and consider yourself a handyman (or lady), TaskRabbit could be the right small business idea for you.  you'll earn extra income by doing chores like walking your neighbor's dog, mowing Smith's lawn, or fixing a leaky sink. Not your style? The site's top handyman is reportedly earning up to $7000 a month, making it a full-time business and an opportunity for a few entrepreneurs.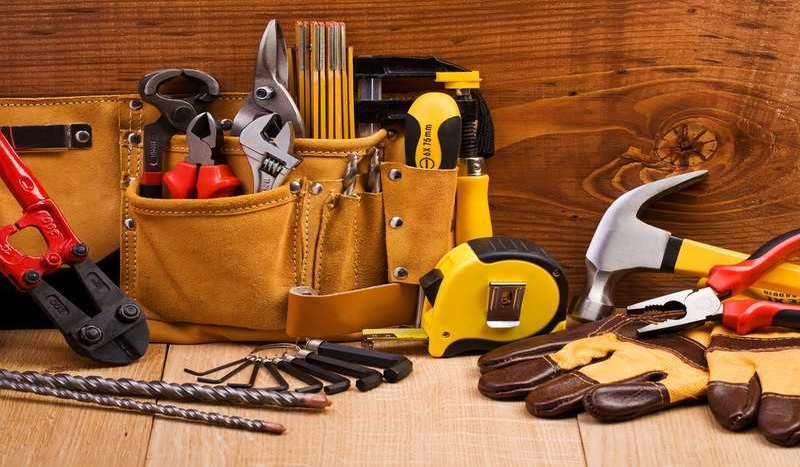 Toy store:
A toy store may be a business idea that grows over generations. Toys have been a popular category among consumers due to the growth of online shopping; customers can easily find local toy stores by searching for "toys or toy shops near me" online. Furthermore, toy stores are categorized into various niches including stuffed animals, electronic toys, puzzles, dolls, sports equipment, etc., and Gujarat. India's toy market is going to be worth $1.35 billion (around 21,000 kroner) by 2021. However, consistent with IMARC research, India's toy industry could reach $2.73 billion by 2027. This new generation is getting busier and busier nowadays, but regardless of how busy young people are, children are always trying to find a way out.  This is often a handful of toys for her. With a platform like Qpe, you'll create an online store and boost your business in just 30 seconds. Sell toys online to grow your business multifold.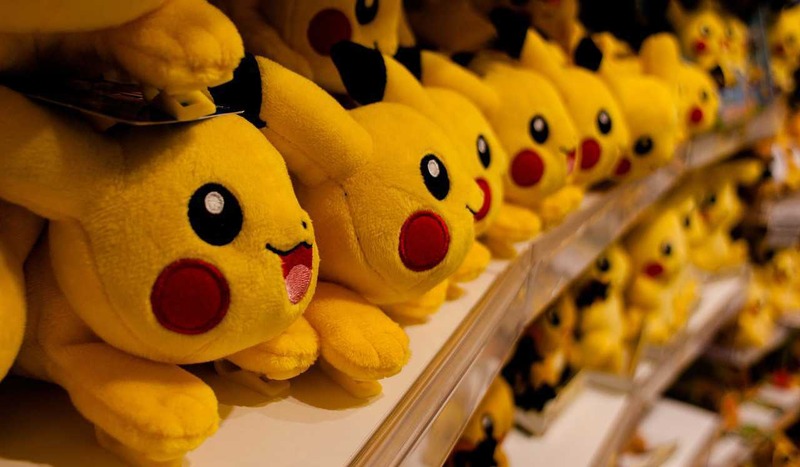 Conclusion
So, hopefully, you've found the best business ideas to pursue in 2022. Consider your skills, experience, and income expectations when choosing.
However, it takes plenty of hard work and dedication to become a successful internet entrepreneur. Choosing an online business idea offered by the best e-commerce solutions provider that fits your interests and passions will make the journey less painful and more rewarding. In the decision-making process of online shopping, customers have seen a significant transformation in recent years. Before ever chatting with a salesperson, buyers perform thorough web research. Additionally, more customers are making direct purchases online and through their smartphones, never setting foot in conventional retail stores. Brick-and-mortar stores must change to satisfy the needs of their customers in order to remain competitive. As long as the obstacles to online purchasing, like security issues, delivery costs, etc., are removed, consumers are quite willing to shop from home and complete their purchases there. Many of us don't want to go to a store, shop around for what we need, then deal with a cashier to complete the transaction. In fact, a survey by E-consultancy found that 51% of us citizens prefer to shop from the comfort of their homes, and 60% of citizens like knowing they don't have to go shopping in a crowded mall or store. Consistent with a new survey, 49% of Indians liked to get online over the traditional shopping ways (brick and mortar). Businesses that want to expand quickly must adapt to the needs of the day and move toward internet marketing and sales. There are a lot of websites and applications on the internet, but Qpe stands out for its straightforward interface, simple setup procedure, and committed customer service. With QPe, business owners can create accounts in just a few seconds and keep an eye on their data.